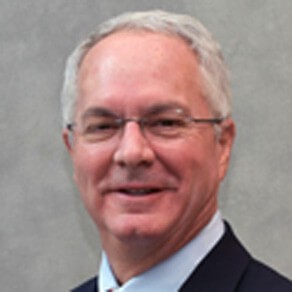 Office:  908.272.0200
Facsimile:  908.272.0909
Herbert Kruttschnitt III
Herbert Kruttschnitt III is one of the firm's senior trial attorneys, with over 35 years of trial experience.  He represents physicians and other health care providers in malpractice, disciplinary and licensing disputes, and has tried over 150 cases on behalf of physicians, nurses, hospitals and long term care facilities in almost every New Jersey vicinage.
Prior to joining Dughi, Hewit & Domalewski he was Senior Litigation Counsel to the CNA Insurance Company handling litigated medical malpractice and nursing home matters as well as license disputes on behalf of health care providers.  Mr. Kruttschnitt  was a recipient of the prestigious CNA Chairman's Award in recognition of having served several years as National Lead Counsel and Chair of the CNA Aging Services Practice Group.  In that role, he handled several matters in other jurisdictions as pro hac vice counsel.
He has been a frequent lecturer both in New Jersey and nationally on topics of medical malpractice, professional liability, nursing home litigation and trial advocacy; and recently lectured at the Institute for Continuing Legal Education on the topic of the use of courtroom technology in the trial of a medical malpractice case.
Mr. Kruttschnitt serves on the Board of Directors of the New Jersey Defense Association, and is Co-Chair of its Professional Liability Committee.  For the past several years he has been the New Jersey Defense delegate to the New Jersey Supreme Court Civil Practice Committee.
Mr. Kruttschnitt is admitted to practice in New Jersey, Colorado, U.S. District Court for the District of New Jersey and the U.S. Circuit Court of Appeals for the 3rd Circuit.
Significant appeals include: Jacober v. St. Peter's Med. Cntr., 128 NJ 475 (1992); Velazquez v. Portadin, 163 NJ 677 (2000);  Lamb v. Barbour, 188 NJ Super 6 (App. Div. 1982); Jugan v. Pollen, 253 NJ Super 123 (App. Div. 1992); Nerney v. Cohen, 229 NJ Super 37 (App. Div. 1998).
Publications
"N.J.R.E. 703: Roadblock to Bootstrapping", New Jersey Defense Journal, vol. 25:1
"Offer of Judgment; A Sword or a Shield", New Jersey Defense Journal, vol. 25:3
"Buck v. Henry: And A Case Against the Affidavit of Merit Statute", New Jersey Defense Journal, vol. 26:3
"N.J.S.A. 39:6A-4.5: The Statute That Really Doesn't Say What It Says", New Jersey Defense, vol. 26:4
"What is a Preexisting Condition?: Do We Really Understand Scafidi?"; New Jersey Defense Journal, vol. 27:2
"The Patient Safety Act – post-Applegrad:  Privilege Has It's Price", New Jersey Defense Journal, vol. 29:4
Education
J.D., 1979 summa cum laude
Seton Hall University
South Orange, New Jersey
B.S., 1976 magna cum laude
Monmouth University
West Long Branch, New Jersey