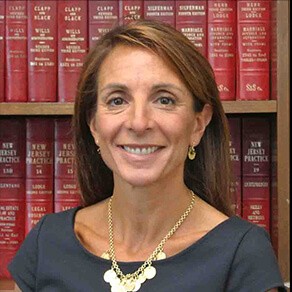 Office:  908.272.0200
Facsimile:  908.272.0909
Lori Ciarrocca Duffy
Lori Ciarrocca Duffy joined Dughi, Hewit & Domalewski in September 2012, and was named a partner in 2016. Her practice focuses on corporate and commercial transactions and government affairs.
Prior to joining the firm, Ms. Duffy was counsel to MarkLaw LLC, where her principal area of practice was general commercial transactions with particular emphasis on distribution, vendor, servicing and licensing agreements.
Previously, Ms. Duffy was a corporate counsel for ATT Capital Corporation. While there, her practice concentrated on the leasing and financing of large telecommunications and point of sale hardware and software to public and private entities through the United States.
Ms. Duffy began her legal career as an associate at Riker, Danzig, Scherer, Hyland & Perretti. Her primary area of practice was in public finance. Ms. Duffy represented state agencies and financing authorities, local agencies and municipalities and quasi-public entities in the public and private offerings of tax-exempt and taxable debt.
Ms. Duffy has served on both the Planning Board and Zoning Board of Adjustment for the Town of Westfield.
Ms. Duffy received her juris doctor, cum laude, from Washington & Lee University School of Law where she was a member of Order of the Coif and a member and editor of the Law Review. Ms. Duffy received her bachelor of science degree in finance from Susquehanna University.
Ms. Duffy is a member of the New Jersey State Bar Association.
Education
J.D., 1988 cum laude
Washington and Lee University
Lexington, VA
B.S., 1985
Susquehanna University
Selinsgrove, PA