DHD Lawyers Secure Two Jury Trial Victories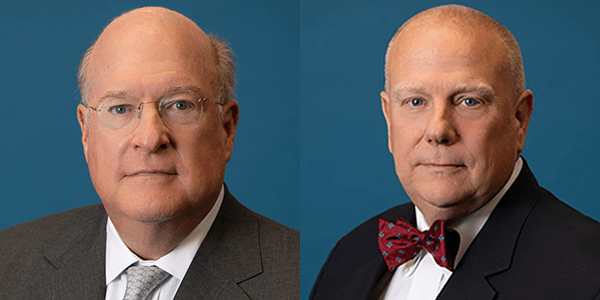 Russ Hewit and Mark Petraske both obtained defense jury verdicts of no cause for action in favor of their clients within the span of a week. Russ Hewit tried a medical malpractice case in Union County from January 9 to February 9 and Mark Petraske completed a 7-day dental malpractice trial in Middlesex County on February 7.
Russ Hewit obtains defense verdict in suit for the wrongful death of a 35 year old married mother of two. In Teixeira v. Khazaei, tried in Union County, Marlenes Teixeira, a 35 year old 1st time mother delivered healthy baby twins. Within an hour of delivery and for the next 3-4 hours, she developed elevated blood pressures that fluctuated into the severe range. She suffered a cerebral hemorrhage four and half hours after delivery and then passed 5 months later. Plaintiffs sued her treating obstetrician and the resident and labor and delivery nurse providing postpartum care for failure to diagnose and treat preeclampsia and postpartum hypertension. Plaintiff called an obstetrical expert on the standard of care and a neurologist and neuroradiologist that decedent's cerebral hemorrhage was caused by untreated hypertension. Decedent was a public-school principal in Elizabeth and plaintiff's economist testified that net economic damages exceeded $6.8 million. Plaintiff also sought pain and suffering experienced by decedent prior to her death. Russ Hewit, representing the attending obstetrician, presented expert testimony from an obstetrician that the decedent's fluctuating blood pressures did not require treatment with antihypertensive medications and testimony from a nephrologist / hypertension expert and neuroradiologist that decedent's cerebral hemorrhage was not caused by the elevated blood pressures, but by pregnancy induced changes to the mother's cardiovascular system and/or by an unknown, pre-existing arteriovenous fistula in the brain. Following four weeks of testimony, the jury returned a verdict on February 9 that the attending obstetrician had not deviated from accepted standards of care in his treatment. The jury found that the co-defendant nurse had deviated from nursing standards of care, but that such deviation did not cause the decedent's hemorrhage. The co-defendant resident settled prior to trial.
Mark Petraske secures jury verdict in case alleging permanent bone destruction in jaw. In Green v Albani, tried in Middlesex County, plaintiff alleged defendant dentist was negligent in the placement of two implants, causing an infection that developed into an antibiotic resistant infection and osteomyelitis (infection of the jawbone) and resulting in permanent bone destruction and bone loss. The patient required subsequent hospitalization, surgery and IV antibiotic treatment and also sought damages for the permanent bone loss in her jaw. Plaintiff called a dental expert who opined that the defendant dentist should have used advanced imaging techniques which would have enabled better evaluation of the jaw in order to determine where and how best to locate the implants in order to avoid a predictable jawbone defect that allowed the infection to take hold. Plaintiff also alleged a lack of informed consent on the risks of the procedure. Mark Petraske presented expert testimony and evidence that advanced radiology was not necessary and would not have resulted in any different location of the implants, and that the proper pre-procedure workup was performed. Using the existing radiology studies, Mark demonstrated to the jury that the implants were placed in solid bone structure and presented convincing evidence that the infection was a disclosed and accepted risk of the procedure. After 7 days of trial, the jury returned a verdict in favor of defendant after only 26 minutes of deliberation. This is Mark Petraske's sixth favorable jury verdict in 7 months. Since jury trials resumed in June 2022 (after courts were closed during COVID), Mark is 6-0 at trial.