Dughi, Hewit & Domalewski, P.C. Names Brandon Minde to Firm's Executive Committee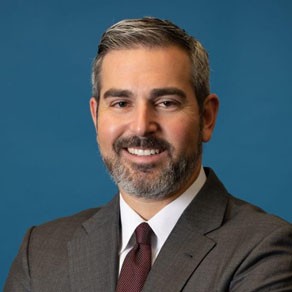 Dughi, Hewit & Domalewski, P.C. (DH&D) is excited to announce that Brandon D. Minde has been promoted to the Executive Committee and will join Craig A. Domalewski and Russell L. Hewit in the management of the firm. "Brandon has been with us for ten years and he has made a significant contribution to our firm," said Mr. Domalewski. "Brandon has made DH&D a better firm and we look forward to his continued contribution to the firm's growth and success as a member of our management team," added Mr. Hewit.
Mr. Minde is a certified criminal defense attorney and former prosecutor. He leads the criminal defense and regulatory practice group at DH&D and is also a member of the firm's civil litigation and trial practice group, with a focus in complex civil litigation.
Dughi, Hewit & Domalewski, P.C. has a statewide practice in all state and federal courts in New Jersey, with 3 offices in New Jersey, more than 30 lawyers, and a 40-year history of successfully representing and advocating for clients in a dozen different areas of practice.