Justin C. Linder to Present on 340B Drug Discount Program Changes and Status at 2018 American Health Lawyers Association Fraud & Compliance Forum in Baltimore on September 27th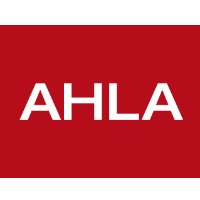 Justin C. Linder to Present on 340B Drug Discount Program Changes and Status at 2018 American Health Lawyers Association Fraud & Compliance Forum in Baltimore on September 27th
2018 has ushered in significant changes to the 340B drug discount program, with a nearly 30% reduction in Medicare reimbursement for most 340B hospitals accompanied by the proliferation of compliance audits by the Health Resources and Services Administration and its contractors.  Additionally, the program has become the subject of sustained scrutiny from Congress and the Government Accountability Office, among others, as industry stakeholders and politicians contend that the program is overbroad and insufficiently regulated.
To provide valuable perspective on these ongoing developments, Justin Linder, head of Dughi, Hewit & Domalewski's Healthcare and Life Sciences practice, will be moderating a panel at the upcoming American Health Lawyers Association Fraud & Compliance Forum in Baltimore, MD on September 27, from 3:15-4:15 pm, with Cindy Bartlett and Moira Gibbons, respectively, the CCOs for Bon Secours Health System and St. Joseph's Health in Paterson, New Jersey.
We invite you to attend what promises to be an informative session, and hope to see you in Baltimore!  For your reference, a brief description of the program is provided below.
2018 Fraud & Compliance Forum, Renaissance Harborplace Hotel, Baltimore, MD (Sept. 26-28)
340B's Tumultuous Year: Program Status and Trends in Auditing, Compliance and Reimbursement
Scheduled: Thursday, September 27 from 3:15-4:15 pm
The 340B program has drawn recent attention from CMS, on Capitol Hill and in the courts. In the wake of a Medicare reimbursement reduction for certain 340B entities, an uptick in HRSA audits, the introduction of new coding modifiers and calls for far-ranging program revisions by some in Congress and the pharmaceutical industry, the panel will reflect on the status of the program, the impact of reimbursement changes, and trends in compliance and auditing. The session will focus on the following topics, among others:
Changes to CMS reimbursement for 340B discounted drugs imposed under the 2018 Outpatient Prospective Payment System Final Rule (OPPS Final Rule), including Medicare reimbursement reductions to certain 340B covered entities and the implementation of a new modifier system on all 340B entities.
Strategies to promote compliance with 340B drug diversion, duplicate discount and GPO prohibitions.
The HRSA audit process and practical advice from the perspective of 340B covered entity compliance officers.
The status of the American Hospital Association's lawsuit seeking to enjoin the 340B payment reduction and legislative efforts to transform the program.
Further modifications to 340B reimbursement advanced in the 2019 OPPS Proposed Rule.