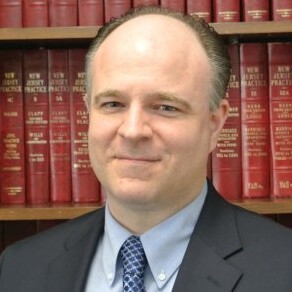 Office:  908.272.0200
Facsimile:  908.272.0909
Practice Areas
Scott A. Hall
Scott A. Hall has 20 years of experience representing clients in complex commercial litigation and insurance coverage disputes and litigation involving commercial general liability, umbrella, excess and other insurance policies.  Mr. Hall also represents individuals and both large and small companies in environmental disputes and litigation involving claims for cost recovery, environmental remediation and natural resource damages arising under state and federal environmental laws.  Mr. Hall has extensive experience working with the EPA and NJDEP and representing companies in PRP group steering committees, technical committees and allocation committees.  Mr. Hall also represents clients in a wide range of business settings, and has structured, negotiated, and closed significant commercial transactions.  He also has experience representing hospitals in Chancery Court litigation concerning termination of physician privileges and providing advice to hospitals and physicians concerning the Stark Law, and state and federal anti-kickback issues.  Mr. Hall has participated in several large complex trials, conducted numerous depositions and has argued hundreds of motions.
Mr. Hall leads DH&D's electronically stored information ("ESI") practice group, which focuses on cost effective hard copy and electronic discovery techniques with the goal of conserving client resources while preserving the quality of ESI review and production.  Mr. Hall has facilitated discovery in matters that encompass multiple terabytes of ESI and he is well versed in a variety of on-site and web-based electronic discovery platforms.  Mr. Hall has been directly involved in numerous cases involving the review and production of millions of documents.
Mr. Hall joined DH&D in 1997 as a law clerk, moving to an associate position in 1999 and was named a partner with the firm in 2007.
Prior to joining the firm, Mr. Hall participated in the Seton Hall Center for Social Justice Consumer Law Clinic, representing indigent clients in state and federal courts involving claims arising from common law fraud, the New Jersey Consumer Fraud Act, the Fair Debt Collection Practices Act, bankruptcy and enforcement of settlement rights.
Mr. Hall is admitted to practice in New Jersey and the U.S. District Court for the District of New Jersey.  He is a member of the New Jersey State Bar Association and the American Bar Association.
Education
J.D., magna cum laude, Seton Hall University, 1999
B.A., The Richard Stockton College of New Jersey, 1993