Trial Lawyer Brandon Minde to Present: Remote and Virtual Criminal Court Proceedings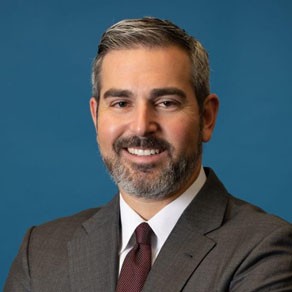 Dughi, Hewit & Domalewski, P.C. is proud to announce that Brandon D. Minde, a trial partner and Chair of the NJSBA Criminal Law Section, will be part of the faculty for the NJICLE live webcast: Remote and Virtual Criminal Court Proceedings from Initial Charges through Sentencing- Practice Considerations in a COVID-19 World on Friday, June 26, 2020 at 9:00 am.
This live webcast offers a day in the life of an attorney in Remote and Virtual criminal court proceedings – From the time an attorney receives notice that a client has been arrested to conclusion of proceedings; for novice to seasoned practitioner; from court rules and procedures to their application in a real-life virtual proceeding; proven practical tips for a seamless virtual court experience and much more.  The program will take you thru step-by-step from initial training to review and application of pertinent rules and procedures during live, mock proceedings thru various stages of virtual court proceedings – CJP court/detention hearings, first appearance, discovery conferences, plea hearings, oral arguments, contested testimonial hearings (Wade, Suppression), expert testimony, bench and jury trial, sentencing etc.
The faculty of well-respected defense attorneys and prosecutors will engage in real-life remote and virtual criminal court proceedings before the Hon. Sohail Mohammed, Judge of the Superior Court.
Mr. Minde is the head of Dughi, Hewit & Domalewski's criminal law department, is a former Essex County Assistant Prosecutor, and is certified by the Supreme Court of New Jersey as a Criminal Trial Attorney.