What to Do When Your Spouse Asks for a Divorce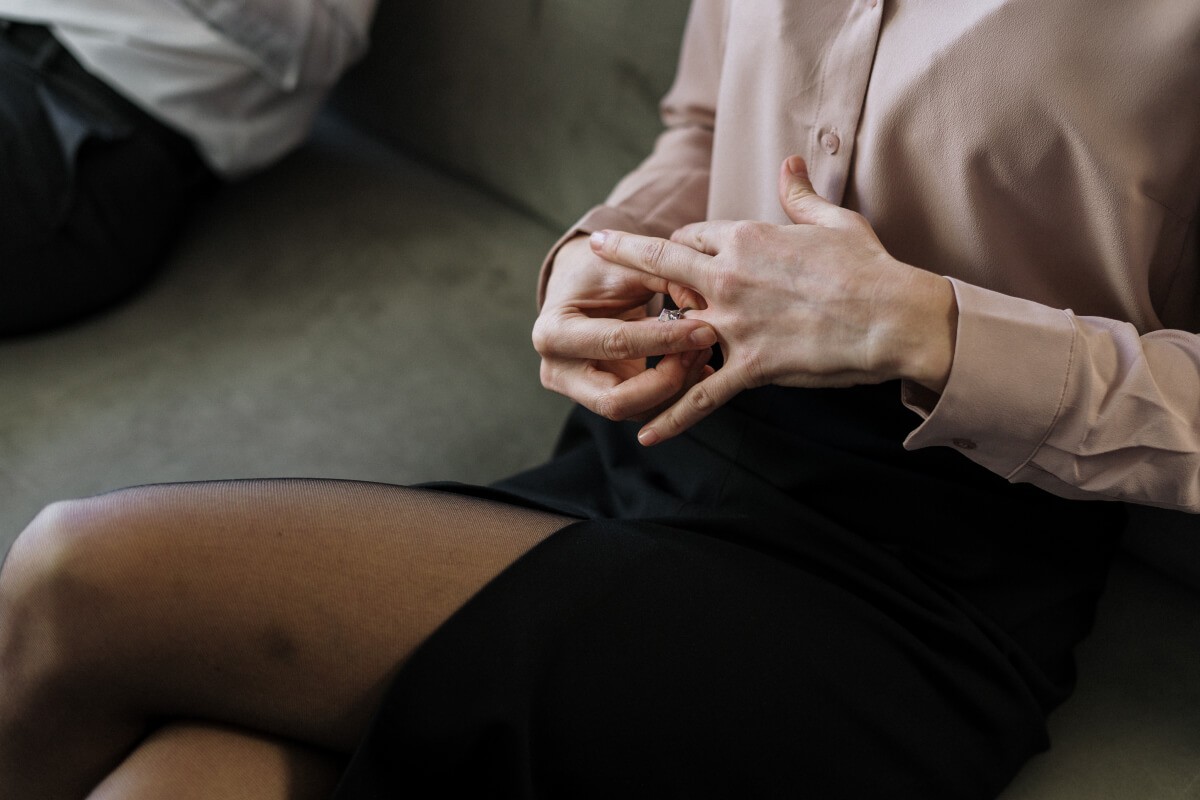 Whether you've seen it from a mile away or feel caught off guard, it can be a challenge to know what you should (and shouldn't) do when faced with divorce. While being proactive is key to protecting your best interests, the actions you don't take are just as important. 
Seeking guidance from an attorney may minimize conflict and help you move forward in the divorce process with more confidence.
What NOT to do if your spouse wants a divorce
In many marriages, one spouse consults the other before making any big decision. When it comes to divorce, though, this might not be the case. If your spouse asks for a divorce, you may feel blindsided—along with a whirlwind of other emotions. 
When emotions are running high, try to keep a level head. As the news sets in, avoid making decisions or taking rash actions that you may regret later.
Don't try to persuade your spouse to stay
Depending on the circumstances, you might hope that it's possible to save your marriage. Still, your spouse has probably put a lot of thought into this big decision, and their mind may be made up. Persistently attempting to persuade your spouse to stay in the marriage may only lead to more conflict and hurt feelings.
Don't badmouth your spouse to others
You may be angry or upset with your spouse, but be careful who you share those feelings with. A trusted friend or family member can be a valuable source of support, but badmouthing your spouse can breed animosity, which only complicates the divorce process.
Don't hide assets or financial information
New Jersey's family courts divide marital assets according to the principle of equitable distribution. To do this, it's vital to present a full picture of your finances, regardless of whether you mediate your divorce or the matter is litigated.
If you lie, mislead, or misrepresent your situation, your spouse or their attorney may accuse you of fraud or hiding assets. This could lead to serious legal consequences, such as fines or jail time.
Don't try to turn your children against your spouse
Your feelings toward your spouse shouldn't impact how your children feel about them. Sharing details of your divorce with your children causes them unnecessary emotional distress. Not only can it harm their relationship with your spouse, but over time, it might also harm your own relationship with them. 
Interfering with your children's relationship with their other parent can also work against your favor in custody and parenting time disputes if it is perceived to be causing parental alienation.
Don't ignore the situation or pretend that everything is fine
Sometimes, pretending nothing is wrong feels less painful than acknowledging the truth of a situation. However, ignoring the fact that your partner wants a divorce may lead to increased hostility down the road. 
Plus, this mindset could prevent you from taking action to prepare. In turn, this could impact your ability to advocate for your needs and negotiate a favorable divorce agreement.
What to do if your spouse wants a divorce
With so many actions not to take if your spouse files for divorce, it can be difficult to know what to do next. Here's what we recommend. 
Seek support
Divorce isn't easy, even when it goes "well." As you navigate this challenging time, a support system is vital. Consider reaching out to friends and family or working with a therapist as you process all of the feelings involved in the complicated process. 
Communicate openly and honestly
Many people become suspicious of their spouse once they suggest divorce, which can lead to shutting down and poor communication. But effective communication leads to a better resolution, so if you can, try to be candid with your spouse about your feelings and the cause of the divorce.
Even if you and your spouse don't end up working things out, being honest about your feelings now may lead to a more mutually agreeable settlement later. 
Consider contacting a mediator
A mediator can help you and your spouse communicate respectfully about things like child support and asset distribution. Mediators can help you craft a divorce settlement that meets your needs and goals with a greater degree of personalization and privacy. 
Note: if you and your spouse elect to mediate your divorce, it is still important for both of you to retain individual legal counsel. Mediators are impartial third parties that work with you and your spouse to resolve divorce-related issues, but they aren't a substitute for legal counsel that can help protect your best interests. 
At Dughi, Hewit, & Domalewski, our family law attorneys include court-approved mediators. If you're considering mediation, schedule a free consultation to learn more about the process and what to expect. 
Seek legal counsel
Speak with a lawyer to understand your legal rights and options. An experienced family law attorney can help you navigate the divorce process and safeguard your rights and interests.
How to handle your next steps
As you prepare to move forward through the divorce process, there are several steps you can take to help things move along as smoothly as possible: 
Consider your goals
The details of your divorce settlement will affect your post-divorce life for years to come, so consider them carefully. Which areas are you willing to compromise on? Which issues are the most important to you?
Make a list of what matters most to you, so you can discuss them with your attorney.
Respond to the divorce petition
If your spouse has filed for divorce, you'll need to respond to the divorce petition. This involves filing a document called an "answer." In the "answer," you'll state your position on the divorce and any related issues such as property division and child custody.
Gather important documents
There are numerous documents you should have on hand to respond to the divorce petition. These may include bank statements, insurance documents, tax returns, and pay stubs, as well as documents related to any joint assets or debts.
Is your spouse filing for divorce? Contact an attorney
Having the right support now makes all the difference for your future. Our compassionate and client-centered family law attorneys can walk you through the divorce process and offer detailed advice based on your unique circumstances.
Contact us to learn more about your legal rights and options so you can take the first step toward moving forward and building a new life for yourself after divorce.